Great Sankey High School is led by a Board of Governors, a Headteacher and a Senior Leadership Team.
Each individual has been chosen on the basis of their experience and expertise, as well as their commitment to achieving the very best results for Great Sankey High School. Together, members of the Board of Governors for GSHS along with the MAT Trustees develop policies and strategies for implementation by the Headteacher and Senior Leadership Team.
Board Of Governors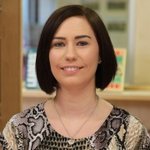 Danielle Preston
Chair, Co-Opted Governor
Appointment to the board: Joined the Governing Body as an Associate Governor in October 2017 and was appointed as a Co-Opted Governor in January 2018. Appointed as Chair of the Remuneration committee in September 2018, as Vice-Chair of the Governing Body in September 2019, and as Chair in September 2020.
Career Experience: After leaving Great Sankey High School & Barrow Hall College, Danielle continued her studies and obtained a BA (hons) in Advertising Design from The University of Salford. Since graduating, Danielle has gained experience carrying out business development and account management roles in several multinational companies, and now works at Anixter, a global supply chain and distribution company as Contract Director, responsible for the management and governance of key Defence contracts.
Skills and Experience: Working in account management, Danielle is skilled in negotiation and strategic relationship management with a focus on contract governance, business planning and implementation/execution of improvement plans. She also holds experience in project management and sales and marketing.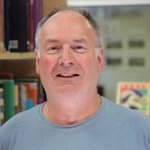 John Morris
Vice Chair, Co-opted Governor
Appointment to the board: Joined the Governing Body in 1997, appointed as Vice Chair in September 2020.
Career Experience: John is an experienced solicitor now specialising in criminal law and therefore brings a wealth of legal expertise to the Governing Body.
Skills and Experience: John is an Alderman of Warrington Borough Council and was in charge of finances at Warrington for a number of years. He was also the Councillor for Whittle Hall ward for eleven years, and Chair of the Scrutiny Committee at Warrington Borough council which held the Executive of Warrington Borough Council along with the other Stakeholders to account.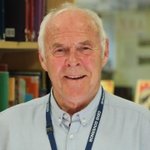 Michael Platt
Safeguarding Lead, Co-opted Governor
Appointment to the board: Joined the Governing Body in November 2013 initially as a Parent Governor and appointed as Safeguarding Lead Governor in July 2015.
Career Experience: Michael spent 30 years as a full-time secondary education teacher in Lancashire and a further 5 years as a supply teacher in various schools.
Skills and Experience: Now retired, Michael can devote the necessary time required for his role as a governor, and can relate to both parents and teachers, having experience of both roles. From his extensive experience working in education, Michael brings a good understanding of the way schools work to the board.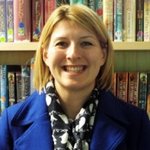 Jude Ankers
SEND Lead, Co-opted Governor
Appointment to the board: Joined the governing body in June 2013 and appointed as SEND Lead Governor in 2017.
Career Experience: Joined University of Liverpool as Head of Postgraduate Admissions in May 2007 responsible for a team of admissions officers processing applications for study at the University. In 2012 after an Admissions realignment, was appointed as Head of International and EU Admissions, managing a large team of staff dealing with all areas of admissions including enquiries and involvement in School visits. Jude was appointed as Associate Director of Student Recruitment, Admissions and Widening Participation in 2018 and is now responsible for driving the Admissions strategy at University of Liverpool forward.
Skills and Experience: With over 17 year's experience working in Higher Education and specifically in Admissions, Jude has worked closely with young people throughout her career. As a previous student at Great Sankey High School, Jude has always taken a keen interest in the School and the local Community.  Part of Jude's role is to work closely with applicants and Schools to ensure that students' progress to the right programme and supporting them in preparing for their future career.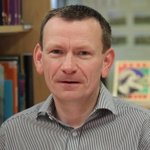 David McClelland
Co-opted Governor
Appointment to the board: Joined the Governing Body in December 2015 and previously held the role of Chair of Finance and Resources committee from February 2016.
Career Experience: David left Great Sankey High School, as a student, in 1993 embarking on a career of supporting businesses in a variety of roles. Starting on an IT support trainee programme with the BBC and then later moving on to support a local government organisation which became privatised in 1995.  He has held a number of posts including System and Helpdesk support for a global cinema chain, and business support for a regional waste disposal company, before joining a family logistics business in 2000 (gaining an Institute of Directors Certificate in Company Direction). In 2012, David carried out an acquisition of a logistics business, which in 2018 was acquired itself, and David is now employed by that organisation as a Business Support and Project Manager.
Skills and Experience: With over 26 years of business experience gained in a variety of organisations within the corporate area from SME to global brands, David brings to the board a vast range of knowledge and practical experience in a variety of business areas including IT, Finance, HR and Business Administration.  He is a valued support to the school from which advice and knowledge can obtained; whilst still being an effective 'critical friend' of the school.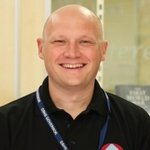 Stuart Ryder
Co-opted Governor
Appointment to the board: Joined the Governing Body in May 2016.
Career Experience: After leaving Great Sankey High School and Barrow Hall College, Stuart went on to gain a BA (Hons) in accounting from the University of Wales before embarking on a career as a practice accountant and becoming a Fellow of the Association of Chartered Certified Accountants. After 15 years, the majority of which were spent as a senior manager, at a medium sized practice in Cheshire, Stuart decided in 2012 that the time was right to set up his own practice to provide a more people-orientated approach to the provision of accountancy and taxation services.
Skills and Experience: With over 20 years working in the accounting profession, Stuart has a broad knowledge and understanding of the financial aspects of operating an organisation as well as being able to appraise the financial reports presented.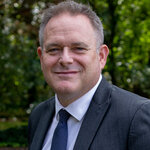 Gary Evans
Staff Governor
Appointment to the board: Joined the Governing Body as Headteacher in October 2022.
Career Experience: Gary went to school and college in Huyton near Liverpool. He obtained a BA (Hons) degree in French Studies at the University of Portsmouth where he also trained to be a secondary school teacher. He taught English in France before returning to the UK. He has worked in 5 schools across the northwest since 1996 carrying out many different roles including Teacher of Modern Languages, Head of Year, Head of Department, Assistant Headteacher and Deputy Headteacher. He has been a Headteacher for almost 10 years in 2 schools.
Skills and Experience: Gary has over 25 years experience of working in education. He has a wealth of experience in different areas of school improvement and has worked with Governing bodies in all the schools he has worked in.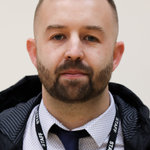 Kieran Doyle
Staff Governor
Appointment to the board: Joined the governing body in November 2020.
Career Experience: Kieran has been teaching for 10 years with his primary subject being History. He also has experience teaching RS, Geography, Maths and English. Of those 10 years, 4 were as Head of the History Department and 1 was as Assistant Director of learning of the EBACC faculty. Kieran is currently Head of Newton House at GSHS. Over the last two years, he has also taken up a role as a Teacher Educator, combining his teaching responsibilities alongside supporting new staff in their teaching careers. 
Skills and Experience: Being a History teacher, Kieran believes the most effective skill the subject gives is the ability to take on lots of information and the ability to deliver it in a concise and efficient manner. He thinks this skill is vital in being able to listen to several contrasting view points and feed the information in an accurate and fair way. Kieran has several years' experience as being a rugby union coach, volunteering with the youth section at the Vale of Lune rugby club and in a paid role as Head Coach at Lancaster University. These experiences have developed his communication and delivery skills, with up to 90 students attending sessions at the university. He has also coached teams at the schools he has worked at, and pre lockdown had started to support the year 9s rugby league side at GSHS. Having had experience as a middle leader in both academic and pastoral roles, it has allowed him to see a wide range of the pressures that staff in the school are faced with.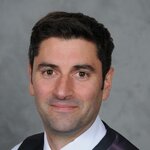 Chris Short
Parent Governor
Appointment to the board: Joined the governing body in March 2022.
Career Experience: Following completion of his degree, Chris began his career working for a car rental company, he then moved on to work for a medical locum agency before returning to university to gain his PGCE qualification. Since 1999 Chris has worked in a number of primary schools, starting as a Year 5 teacher in Leigh. In 2001 he then moved to teach in a Junior School in Warrington and took responsibility for PE there. Chris went on to gain his NPQH in 2006 and took on the role of Deputy Head in a school in the centre of Warrington in 2008, and then became Headteacher of his current school in 2011.
Skills and Experience: Chris has sat on the Governing Body of three schools as the Staff representative so has a good understanding of the role. Having been in education for over 20 years he is fully aware of the demands and needs of a school environment and how the Governing Body can support the smooth running of the school. Chris has extensive experience of school development, finances and staff appointments.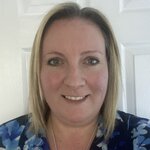 Jennifer Prescott
Parent Governor
Appointment to the board: Joined the governing body in March 2022.
Career Experience: After leaving Great Sankey High School, Jennifer continued her studies locally before studying medicine at the University of Southampton. Her work history includes working for the NHS and in various Local Authority roles linked to education and training, including a ten-year appointment at a secondary school within the pastoral and safeguarding teams. In 2020, Jennifer completed her PGCE and now works as a teacher of science within a neighbouring local authority.
Skills and Experience: Having spent almost 20 years within and around education, Jennifer brings skills and knowledge linked to pastoral care, attendance, behaviour and safeguarding, together with more recent experience of teaching young people. As a former pupil and member of the local community, Jennifer has maintained a keen interest in the progression of GSHS and the success of the pupils.